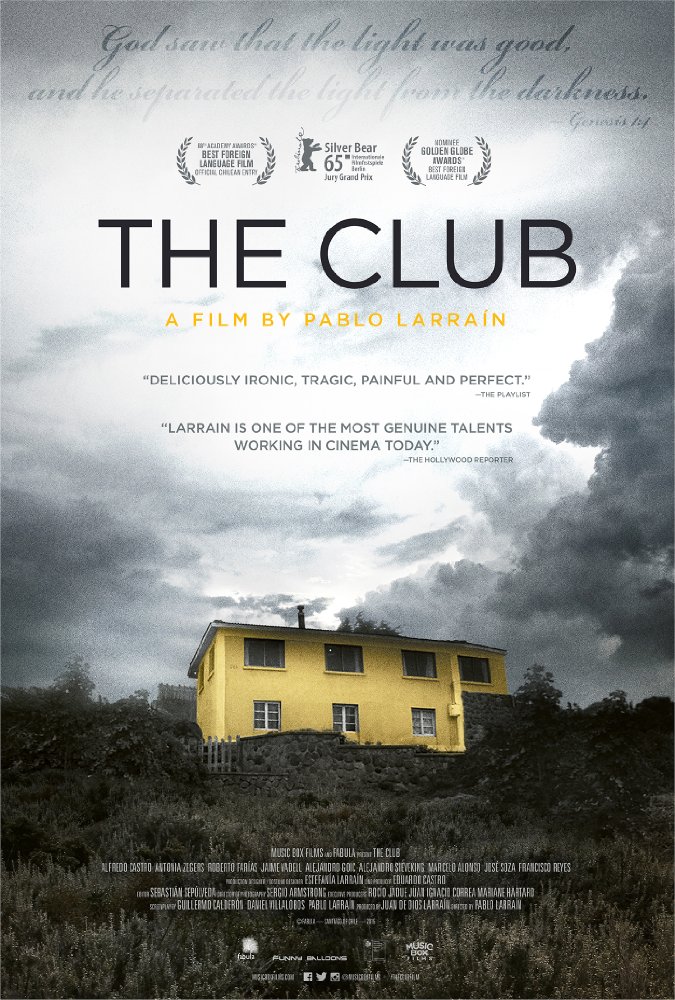 El club
Regisseur/in:
Pablo Larraín
Datum:
2015
Sprache:
Spanisch; Kastilisch
Kurztitel:
—
URL:
http://www.imdb.com/title/tt4375438
Rechte:
—
Abstract:

A crisis counselor is sent by the Catholic Church to a small Chilean beach town where disgraced priests and nuns, suspected of crimes ranging from child abuse to baby-snatching from unwed mothers, live secluded, after an incident occurs.

Four catholic priests, now excommunicated, share a secluded house in a small coastal house of Chile where they are are supposed to atone for their sins. Their quiet routine, placed under the supervision of Mother Monica, is disturbed by the coming of a fifth man. The newcomer, a pedophile, appears as a most unwelcome reminder of their own tainted lives...

Exemplar verfügbar:
Ja
Verleih:
—
Genre:
Drama
Format:
—
Laufzeit:
98 Min.